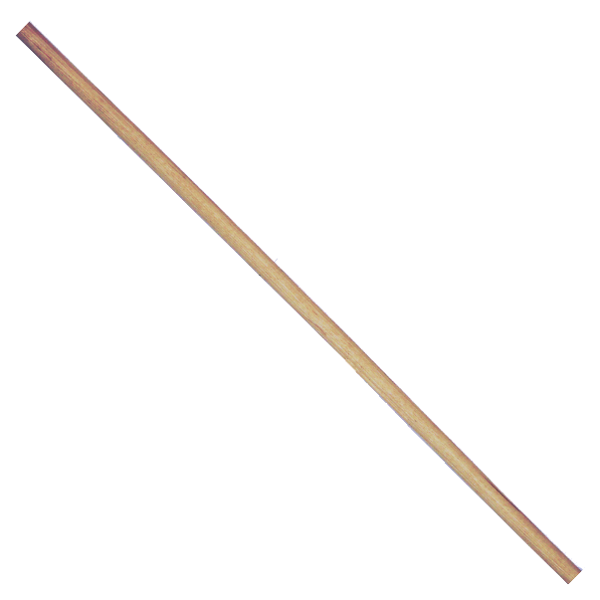 If you enjoy taking long walks in the country, exploring the great outdoors, and navigating across different terrain, the American Hickory Bo Staff is the perfect wooden hiking stick for long excursions. Extremely practical and reliable, the American Hickory Bo Staff features a straightforward design. This hiking staff has a straight outline, treated with the same care as our premium canes. A traditional walking staff, this simple hiking stick is strong and resilient, providing you with additional support and stability on your adventures. Made for both hard and soft terrain, the base of this walking stick easily gains purchase over the ground, making it a safe and practical choice for hikes. Each walking cane or hiking stick comes with a standard black rubber cane tip.
Cane Masters offers custom wooden walking canes that come in various wood types, sizes, designs, and colors to fit the individual needs and style of walkers and hikers. Our canes not only provide support and reduce weight on an extremity, but also serve as a source of confidence and self-defense. Handcrafted in the USA using high-quality, USA-sourced materials, our canes are visually appealing and tailored to meet the unique needs of each individual. Whether for mobility, style, or safety, Cane Masters is the leading expert in custom walking canes.
1" Round Hickory
Tung Oil Finish
How long does it take for my cane to be produced?
All of our canes are fully customized. It takes roughly two weeks for us to cut the cane, sand, stain and finish the cane before we get it ready to ship.
How much do the different wood types Weigh?
Weight will slightly differ from cane to cane. That being said, our canes weigh between 1.6lbs and 2.6lbs with Oak 7/8" being at the bottom of the range and Octagonal Thumper Stock Hickory and Octagonal Pure Hickory Heart being at the Heavier end of that range.
What wood type is the strongest?
We look at strength of wood types by the density of the wood. We can calculate it by looking at its specific gravity — dividing the weight of a volume of the wood by the same water volume. A higher number usually means that it is a denser and more robust wood. The number is most useful as a comparison between different species of woods.
- Hickory has a specific gravity of 0.7
- Oak has a specific gravity of between 0.63 and 0.68.
What is the benefit of a Palm Rest?
The Palm rest is a big benefit because it allows you to distribute weight throughout the cane while utilizing it. For people with a back pain, arthritis, bad knees or hips can find a lot of benefit by finding better comfort while using the cane.
Does the Octagonal cane have an Octagonal Crook?
No. The crooks on octagonal canes have a round crook.
Do you ship internationally?
Yes we ship worldwide. You will be able to find international shipping rates at checkout.
What Shipping Carriers do you offer?
UPS, USPS, FedEx, DHL.