Why You Need At Least TWO Self Defense Canes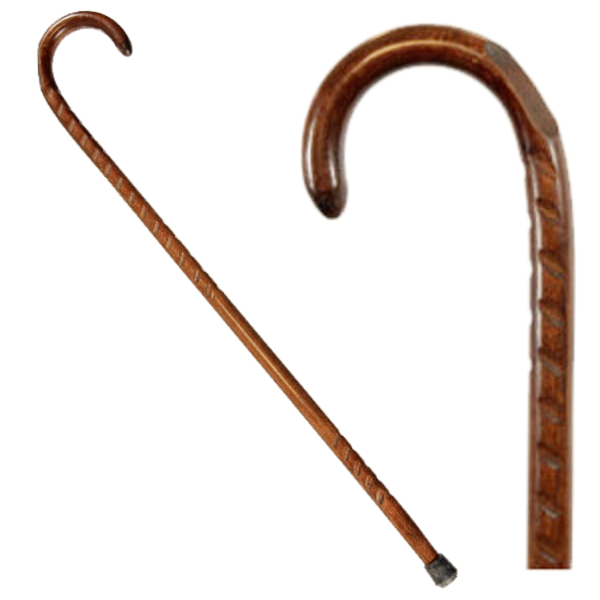 One of many questions we regularly answer for new customers regards how they can get started in the cane world, and which cane(s) should to choose first. We understand that the variety of choices on our Canemasters.com website can, at first, appear overwhelming. However, anyone who answers the phone at 800-422-CANE (2263) will be pleased to answer your questions. You can also schedule a free 30-minute consultation call with me to discuss your mobility and cane self-defense needs.
The way that I began my journey into the cane world many years ago worked well and remains useful today. Breaking down the self-defense cane selection process into two broad categories makes the choices less complicated.
I highly recommend that all practitioners, especially new students, need both a training cane and at least one daily "carry" cane. While both categories of canes are durable and useful for ambulatory and self-defense purposes, their design, construction, and selling price will vary widely. And one gentle warning… once the "cane bug" bites, you will likely want more than one "carry" cane.
TRAINING CANES are, as named, crafted for training purposes. They are designed to be sturdy, reliable, and expected to be dropped, abused, and used for cane-on-cane contact training. We highly recommend our inexpensive Dojo, Dojo PLUS, Cane Ja, Cane Fu, Silver Dragons, and CMIA training canes. Despite their low price, each is crafted of carefully selected hardwoods (either Oak or Hickory) and steeped in a vat of mineral oils and a proprietary blend of special polymers to add extra strength and flexibility. The greatest enemy of wood is dryness, and infusing additional oil and polymers into the core of the cane will extend the useful life of your training cane for years. 
Most training canes don't include an added finish coat such as tung oil. The reason for this is that during training, canes will be regularly dropped and banged around. Without a final finish, it is easy to sand out the bumps and bruises every few months, and the cane is good to go for another few months. As the cane's owner, your responsibility is to keep it clean and wipe it down with plain mineral oil every month to prevent dryness. My present set of training canes have been in use for more than six years and serve their intended purpose daily during my sixty-minute training sessions.
CARRY CANES are equally as strong as our training canes but are available in a variety of stains and exceptional finishes. We handcraft each cane in our Florida shop to your specifications. We incorporate the options you've selected to optimize your cane for mobility and self-defense. As a simple analogy, you wear different shoes to work in your garden than when you're shopping or dining out. You choose your gardening shoes, knowing that they will get dirty and grimy, where your dress shoes are just the opposite. I never train with my "carry" canes, as I want to protect the beautiful finish and avoid unnecessary bumps and bruises. Of course, if you ever need to use your carry cane in self-defense, it is designed to be a powerful tool for personal protection. However, whenever I leave my home, I have a "carry" cane in my car or in my hand.
Carry canes are almost always crafted with a Hi-Gloss tung oil finish to protect the wood and preserve the moisture within the shaft. Tung oil (especially Hi-Gloss) seals the wood from dirt and grime and retains the beautiful finish. More than 95% of the "carry" canes we sell include a Hi-Gloss tung oil finish.
By separating the functions, you will use each of your canes to do what it does best and preserve your investment. I still have my original Cane Masters Black Belt cane I purchased many years ago, and it looks almost as good as the day it arrived. I never subject it to the abuses of training, keep it clean, and wipe it down monthly with clear mineral oil. Of course, it has suffered a few travel-related nicks and bumps as I've carried it with me on around-the-world trips several times, but the scratches are small and add to the cane's overall patina which I enjoy. With the proper care it has received, my Black Belt cane looks almost as good as the day it arrived. 
Differentiating between my training cane and my "carry" cane aided me when deciding on my first cane purchases, and I hope that it helps you as well.