Identifying the Defensive Attributes of a Cane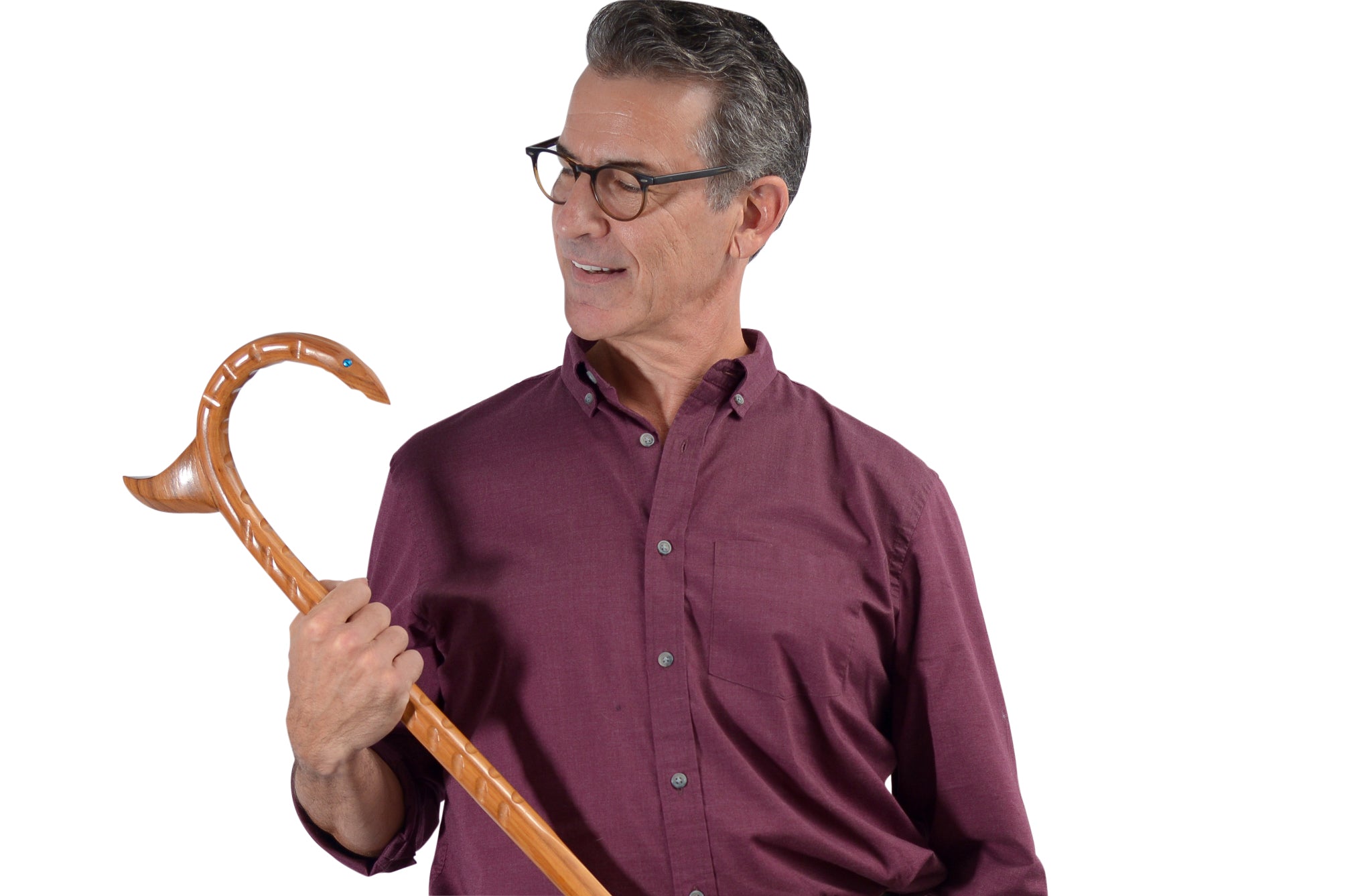 In purchasing your cane, whether you are looking though the individual canes in each category or using the Design Your Own Model, can seem a bit overwhelming. At this time, I would like to talk a little about this process of ordering and what the attributes go into making a cane more than a basic walking cane.
     When you go to our home page you will see at the top of our page that you cane Shop by category or Design your own cane. When you click on the Shop by category heading it will take you to the next page which will allow you to Filter canes by Price or let you click on the headings in the menu of Classic Walking canes, Personal Protection Walking Canes, Tactical Walking canes, Every Day Walking Canes, Dress walking canes or Tactical training canes. In each of these categories you will see pictures of each cane offered under that category. Mind you each model is unique to the attributes it offers and that is listed once you go to that canes page, In looking over the Design Your Own Cane Category you will see all the options available if you want to build your own cane to your own specifications.
     Attributes offered, first you have the choice of wood type and diameter, which I have already discussed in another article. We also have the Horn Style that must be chosen on the Design your own cane or comes standard already chosen for you on the various other models we offer, these also have been discussed in a previous article. Both options are integral to choosing the best cane for you for a variety of reasons and provide a defensive measure in the cane itself.
     Next, we will discuss the addition of a teardrop shaft or striking edges on the cane. These two are very much the same thing except that the teardrop is usually a longer length on the cane. A teardrop/Striking edge is when the back portion of the shaft is rounded or the Octagon depending on the wood type you choose, and the front comes to a triangle. It makes a nice sharp point going down the middle. This makes for a great defensive item on a cane, but generally it is not something you would want to handle, so it is always good to make sure you have an area for gripping as well.
     Next, shark's teeth are both very pleasing to the eye, as well a very defensive carving into the cane. They look like notches into the cane. Shark's Teeth are carved a little deeper into the wood, than our grips or rumble strips, and are generally a bit sharper than the other options. The Sharks teeth can cut or scratch and make a very instrumental addition to any cane. Of course, like the Teardrop shaft we discussed before, they can come in several different lengths, and can be placed in various positions on the shaft of the cane. Our Design your own cane category shows them and the various positions available. When you are looking at other model canes each will describe the attributes as well as their placement on that cane model.
     The other option for a defensive cane in the Rumble Strip. This is a carving into the cane of small close together and shallow into the cane ridges, that when pulled across the opponent's skink will not necessarily cut them but will cause a rumble down to the bone that is very similar to a shock in nature. This is the option least likely to cut or maim but still be very useful in a confrontation. All of these items may be combined on a cane, or in various positions. However, caution must be used not to overload the cane or create something you cannot effectively handle. Always make sure you are using the available space on your cane to the best advantage while still allowing for the grips you will need in a defensive situation.
     A palm rest on a cane is also a very solid defensive measure. There is nothing like a large piece of wood at the top to the cane to basically swing at someone or something with. Whether it be a wild animal while you are out walking or an unwelcoming figure headed your way, having a personal protection or Tactical cane makes perfect sense in the world today.
     I will be talking about our different palm rests in an article later in the week. If you have any questions please do not hesitate to ask and I hope this helps you in navigating the cane buying experience.
Melissa at Cane Masters